Video:
Lateral Window Sinus Bone Augmentation with a unique Cartridge Delivery System
Video Overview
The lateral-window approach for maxillary sinus augmentation was introduced to allow for the placement of implants in maxillary posterior edentulous sites with significant pneumatization of the sinus cavity. Implants placed simultaneously with the lateral window sinus augmentation technique enjoy high success rates that are reported to be similar to implants placed in pristine bone in the maxilla. Traditionally, the main prerequisite for simultaneous implant placement with direct sinus lift has been native vertical bone height greater than 4mm or at least 5mm as measured pre-operatively. Recent clinical evidence suggest that the placement of implants simultaneously with direct sinus lift in ridges with minimum remaining bone may be a feasible treatment modality as long as adequate primary stability can be ensured. In this presentation Dr. Kher will perform the lateral window creation using a Piezosurgical device for creating a bony window and placing CPS bone graft (NovaBone Dental Putty) using the unique cartridge delivery system that significantly simplifies delivery of graft into the Sinus.
Presented By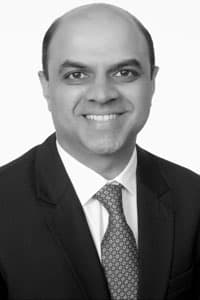 Udatta Kher
Dr. Udatta Kher practices in Mumbai which is focused towards Implant dentistry. He graduated from Government Dental College and Hospital, Mumbai in 1990 and followed that up with masters in Oral ...
See Bio
---