Video:
"Bernotti V-Y Flap": A Minimally Invasive Recession Coverage Technique
Video Overview
The Bernotti V-Y Flap, it's a coronally advanced flap technique with a "V-Y'' flap design, which consist in a microsurgery technique with or without connective tissue graft, that will improve mucosal biotype and keratinized band in a predictable way for isolated mucosal recession, dehiscence and translucent tissue, at teeth or implants sites. It is a conservative flap design, inspired in Semilunar and Modified Semilunar Tarnow's technique, to minimize interproximal crestal bone loss and possible loss of papillae around teeth or implants, marginal mucosal position is stabilized avoiding adverse aesthetic outcomes. At least (two) 2mm of keratinized mucosa must be left on each side of the flap to preserve blood supply and avoid loss of crestal marginal bone. Miller Class I and II recession defects with a minimum length of (two) 2 mm are suitable to be selected to perform the Bernotti V-Y Flap; The Bernotti V-Y Flap consist of a pedicle flap, making a ¨V ¨incision apically to the recession defect. The incision ends on each inter-proximal area of the tooth or the implant, but not all the way to the tip of the papilla. Afterwards a mid-facial intra-sulcular incision is made, to allow a coronal movement of the marginal tissue with no tension. The flap is coronally maintained, when it is sutured the vertical slope of the ¨Y¨ incision. Pushing or advancing coronally the flap to cover the mucosal recession without making any tension to the pedicle flap, avoiding any incision or suture at the papillae that could compromised blood supply. The Bernotti V-Y Flap is recommended in the presence of a Keratinized mucosa band or in combination with tissue graft, either on teeth or implants sites. In order to cover isolated mucosa recession, treat dehiscence, translucent tissue and improve mucosa biotype. Stability and aesthetic outcomes are achieved with the Bernotti V-Y Flap.
Presented By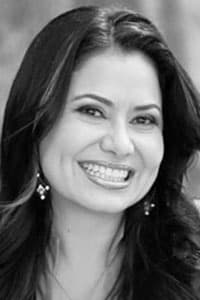 Ana Bernotti
Dr. Ana Luisa Bernotti is author of V-Y Bernotti Flap, published last year. She received her D.D.S. and Periodontist degrees from the Universidad Central de Venezuela and earned her Implantolog...
See Bio
---