Video:
A Microsurgical Approach in Hard and Soft Tissue Grafting in Post Extraction Sockets
Video Overview
Minimally invasive surgery has demanded us to develop innovative tools and techniques and instruments to reduce postoperative complications and enhance faster and better healing in regeneration and reconstruction in hard and soft tissue grafting , especially in the esthetic zone. This case report shows the use of microsurgical approach and intervention to reconstruct the post extraction socket and the soft tissue around it.
Presented By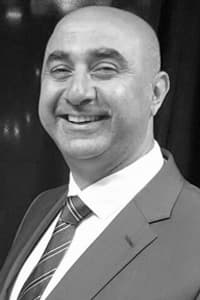 Bassam Rabie, BDS
Dr. Bassam F. Rabie Became a Prosthodontist in Pittsburgh, USA 1997 Fellow American Academy of Implant Prosthodontics - 1998 Fellow International Confreess of Oral Imlantologists - 2004 ...
See Bio
---