Video:
Papilla Management in a Severe Periodontal and Cosmetic Deformity: Combining Veneer into Full Graft (ViFG) and Veneer into Split Graft (ViSG)
Video Overview
Bone defects and periodontal disease can create challenging defects in the anterior area. The esthetic compromise of the anterior regions takes us to the difficult task of trying to solve our patient´s problems as rapidly as possible, with minimum discomfort. When we have such severe defects as the one presented here, it´s essential to plan in advance and to be sure of what is possible to correct with bone grafting and with soft tissue management. The key question in this clinical case is to be able to place the soft tissue graft exactly where you want it to heal. You also have to know in advance, and of course inform your patient, that you will have to perform at least one additional soft tissue graft, besides the one which has been done simultaneously with implant placement and immediate load. In our clinical practice we use routinely PRGF ENDORET grafts, not only as vehicle for particulate graft transportation, but also as a biological enhancer of both oseointegration and soft tissue healing. The quality of the final soft tissue contour was provided by the quantity of keratinized gingiva derived from the two soft tissue procedures as well as from the preservation of the epithelial band attached to the connective tissue graft collected from the palate. This innovative procedure allowed the creation of a better papilla like formation between implants and a maintainable end result.
Presented By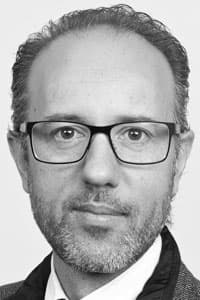 Filipe Lopes
Filipe Lopes DDS, DMD Dental degree in Oporto's Dental University - Hospital de S. João - FMDUP. Member of BTI´s International Scientific Committee CEO Centro Português ...
See Bio
---