Video:
"The Soft Block": Treating Severe Recessions Around Dental Implants
Video Overview
Implants have been one of the major breakthroughs in dentistry. Tissue collapse around dental implants is our number one enemy as it gives rise to serious problems that go from inflammation, through many times chronic infection, all the way down to severe recession, seriously compromising not only esthetics, but also function and our patients well being. Strategies have been developed to help clinicians to try to avoid collapse. Among the most important are procedures such as: grafting the gap; GBR with several biomaterials and barriers; flapless approaches; immediate implant placement after tooth removal with provisionalization using CAD-CAM & 3D technologies and ultimately PET strategies also combined or not with immediate load. Unfortunately severe recession around dental implants are still a problem clinicians have to face in their everyday practice. Recessions and peri-implantitis come together very often. To deal with it we have to develop strategies to meet our patients expectations. Being capable to improve the biological environment around a dental implant may have huge relevance in it´s long-term prognosis. Treatment algorithms proposed by some authors are often very complicated and so many times frustrating in what comes to results. A biological approach will be presented to try to solve this kind of clinical challenge, other than implant explantation that must be also, and so many times, considered as the first choice.
Presented By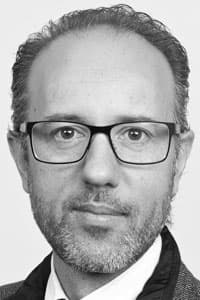 Filipe Lopes
Filipe Lopes DDS, DMD Dental degree in Oporto's Dental University - Hospital de S. João - FMDUP. Member of BTI´s International Scientific Committee CEO Centro Português ...
See Bio
---